Welcome to Term 3
Welcome back to school boys and girls.
Our topic this term is " Legends, Lands and Loughs"
We will be exploring our local environment and are excited to be visiting The Giant's Causeway.
Learning about pattern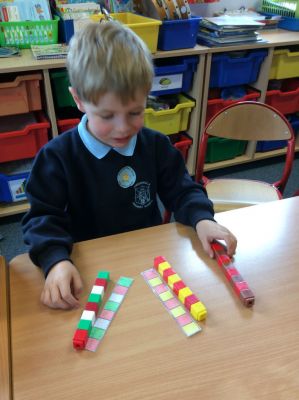 Copying a pattern
P1 copy a 1:1 pattern
Is it exactly the same?
Copying a 2:1 pattern.
A happy boy . Task completed . Can you spot a problem?
A 1:1 pattern.
I can copy 1:1 pattern.
P2-4 made their own patterns.
Watch what we have been learning about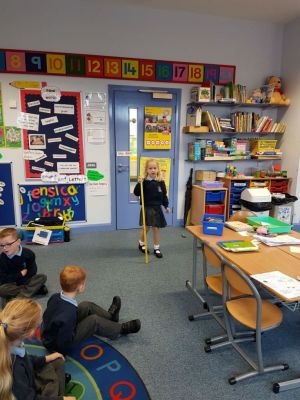 Pretending to walk like the Queen - Pussy cat, Pussy cat
Building words
Being creative
Showing their finished models
Looking for letters
Identifying the numbers on the calendar
Finding numbers on the cupboard doors
Standing beside number 5
Number 10 and the 100 number square
Numbers on the clock and on the blocks
Numbers on the weather chart
Numbers on the mat
Numbers on the teacher's desk
Numbers on the line
Using magnetic numbers to make sums
The Recycling Bus and a class challenge to recycle 1 piece of paper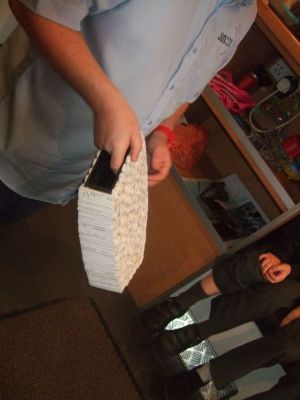 Testing the strength of the storage container/stool
A bag made from recycled yoghurt tubs!
A Treasure Map
"A TV man"
Wallpaper
A sausage roll !
A treasure map
A pencil holder
A book mark
A book mark
"A handbag like the one my mummy took to the wedding."
Literacy
Word building linked to our topic
Practising using sounds to spell CVC words
Word building using magnetic letters
P3 &4 put themselves in alphabetical order
Using classroom objects to learn about alphabetical order and discussing have we got it right.
Some of the resources we have been using to help us learn new things.
Castles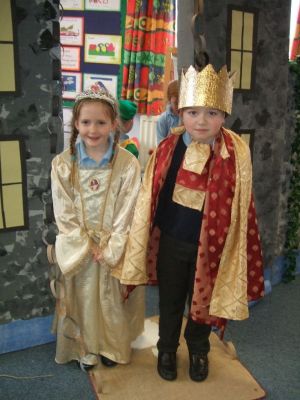 Number Challenge P2
Primary 2 were given the challenge
Can you build a model using 16 pieces?
Can you talk about your model to the rest of the class ?
All of the Primary 2 children completed the challenge . Their ideas and models were amazing!!!! They worked on their own to complete a challenge, they used their imagination ,they decided what they wanted to use to make their model and they were able to express themselves in front of others. Congratulations Primary 2!!!
16 piece models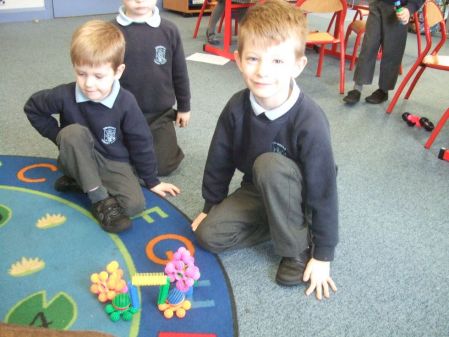 A play park for a hamster by Ryan
A Kids Machine - it shows what kids can do!! by Penney
A carpet by Connie
Daffodil bulbs by Taliyah
A rat car by Adam
It opens up when the rat wants out!
A cannon machine by Scott
The Queen of Flowers by Laura
A motorbike by Adam
Kirkinriola Primary School, 5 Clougher Road, Ballymena, BT43 6TB | Telephone: 028 25644959 E: info@kirkinriolaps.ballymena.ni.sch.uk

WEBSITE BY: SCHOOLWEBDESIGN.NET | Login