Welcome to Primary 4,5,6 and 7
Welcome to our class. Please come and visit our page to find out more about our learning and to keep up to date with our news.
Writing Autobiographies
This term we have been learning how to write an autobiography.
Linking this to our Tyrants and Turrets topic, we looked at famous Tudors and each pupil chose one to research and write about in detail.
Once completed, we used an Ipad app to animate a photo of our chosen character, bringing our autobiographies to life.
We hope you will enjoy meeting the Tudors below.
Journalists in the Making
This week P4-7 have been getting into role as Journalists as we prepare to write our very own articles on the 1960's Moon Landings.
We have been finding out what makes awriting a newspaper different and how we might organise our writing on a page.
Journalists in the Making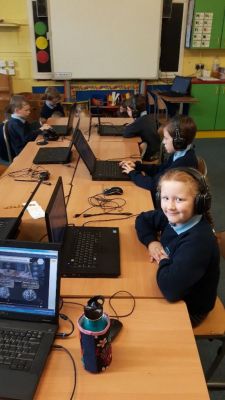 Silent Movies
Insipred by the powerful use of music and sound in 'The Snowman' by Ramond Briggs, P4-7 have been working on their own verisions of Silent Movies. They worked extremely hard to selecting sound effects and adding music to stimulate emotion.
Please select one below to watch and enjoy.
Out of This World Fashion Show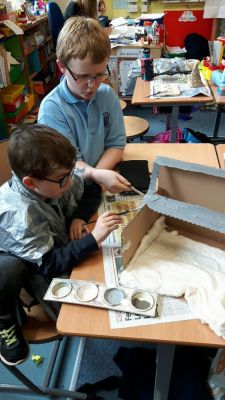 Finding Ballymena's Victorian Past