Tractor Run 2019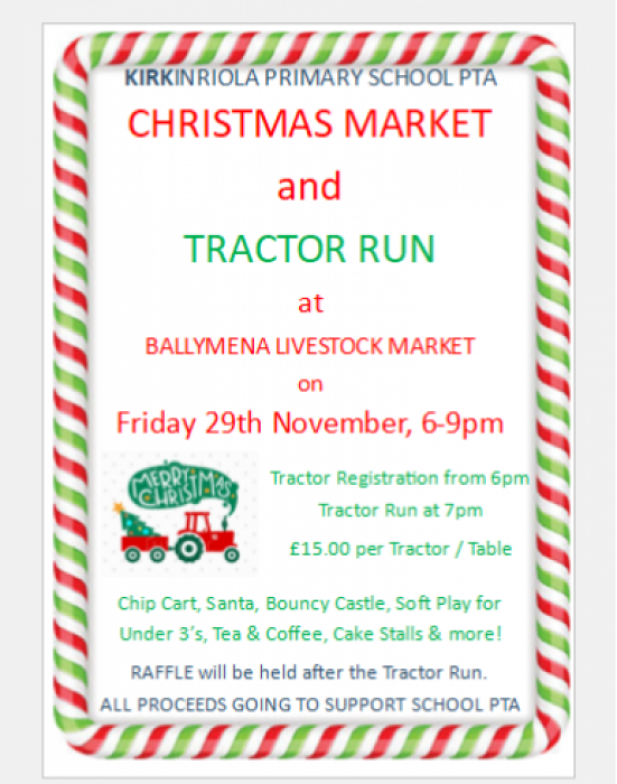 One week to go! Come and join us for some festive family fun next at our Christmas Tractor Run 2019 @ Ballymena Livestock Market.
Rewind & Fast Forward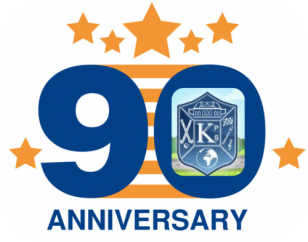 Kirkinriola Primary School is celebrateing it's 90th Annivesary!
Plans are underway to mark this very special occasion and we would love to hear from any past pupils, parents or staff. If you have stories to tell please get in touch by calling the office on 02825 644959.
With this in mind, our whole school topic is taking each class through the past 90 years. Mrs Crabbe's class are looking at the changes in transport; Miss Kernohan's class are focused on technology and Primary 5-7 are looking at fashion through the years. Primary 5-7 are also busy planning and preparing to open our school as a Mueseum for the day. More information on this will follow but we would ask you to save the date, Monday 21st October 2019.
Please continue to watch this space for more information on how you can become involved in our celebrations.
PTA Social Saturday in aid of Macmillan Cancer Support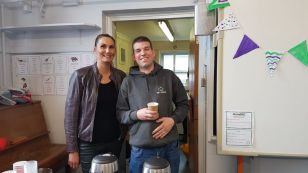 UPDATE: An amazing £571 was raised this morning! Thank you to all involved!
A massive thank you to everyone who supported our PTA event today! A great turn out for a great cause. Macmillan Cancer Support will greatly appreciate everyone's donations!
*Where learning is an adventure and everyone can shine*
Monthly Menu & Current Dinner Sheet
Kirkinriola Primary School, 5 Clougher Road, Ballymena, BT43 6TB | Telephone: 028 25644959 E: info@kirkinriolaps.ballymena.ni.sch.uk

WEBSITE BY: SCHOOLWEBDESIGN.NET | Login