Half Term
Half Term
Wednesday 14th February - Friday 16th February (Inclusive)
Welcome!
Welcome to our 'Little school with a Big Heart'.
Kirkinriola is a family friendly school only one mile from the town of Ballymena. We are fortunate to have lots of outdoor space in our beautiful rural location. The small classes also mean that our children benefit from focused teaching specific to their individual needs.
We hope you enjoy finding out more about our school using the page links above.
European Day of Languages - 2017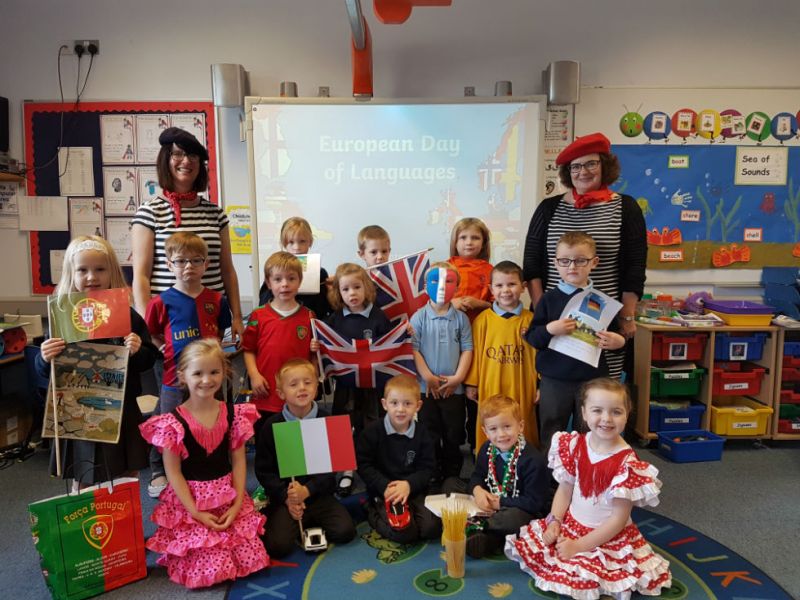 School Council 2017-2018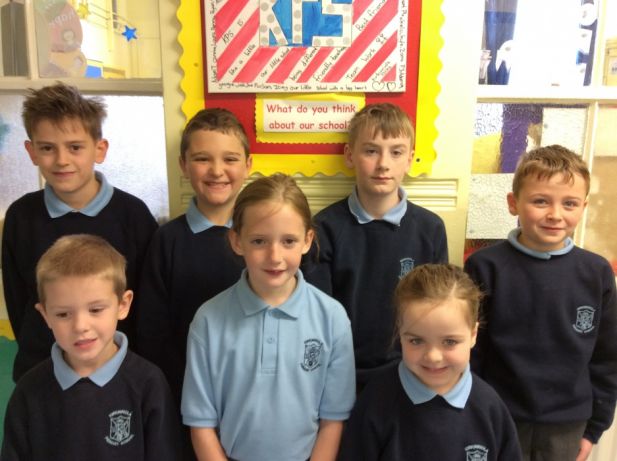 Forest School Looking for colours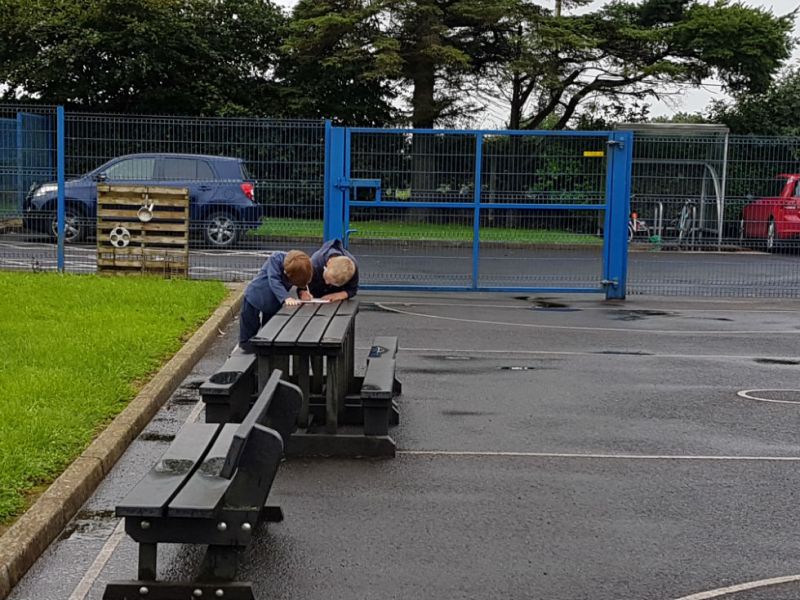 Working together recording - blue gates and black tables.
Making decisions
A yellow buttercup - good observation girls!
The rope is blue.
Recording
A grey circle.
A red heart.
We found white tiles.
Blackberries.
Orange bricks.
Staying on task. Brown all around.
Lots of green.
Completing the task.
Working together .
Pinky red.
Yellow.
Forest School P5 -7 September 2017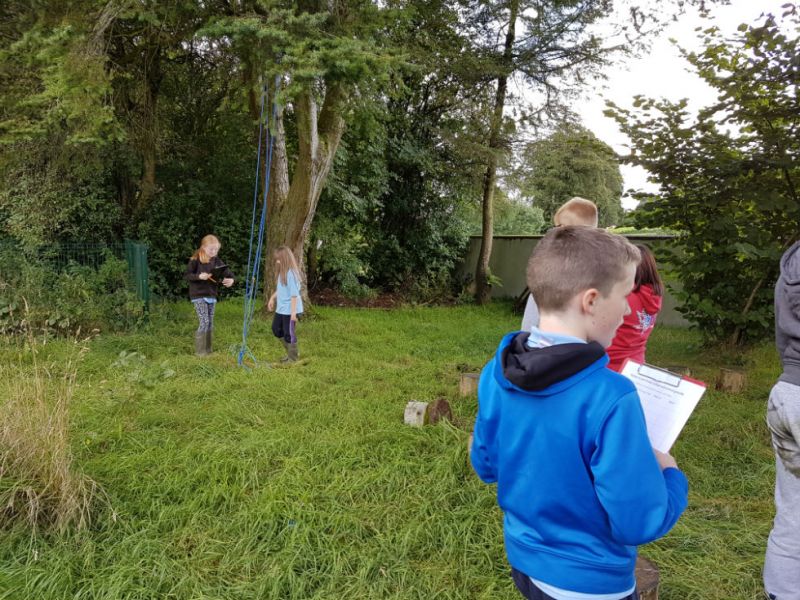 Working together - discussing colour
Recording
Observing
Exploring
Working together to create a zip line
Enjoying success
Making a pulley
Leavers'Assembly 2017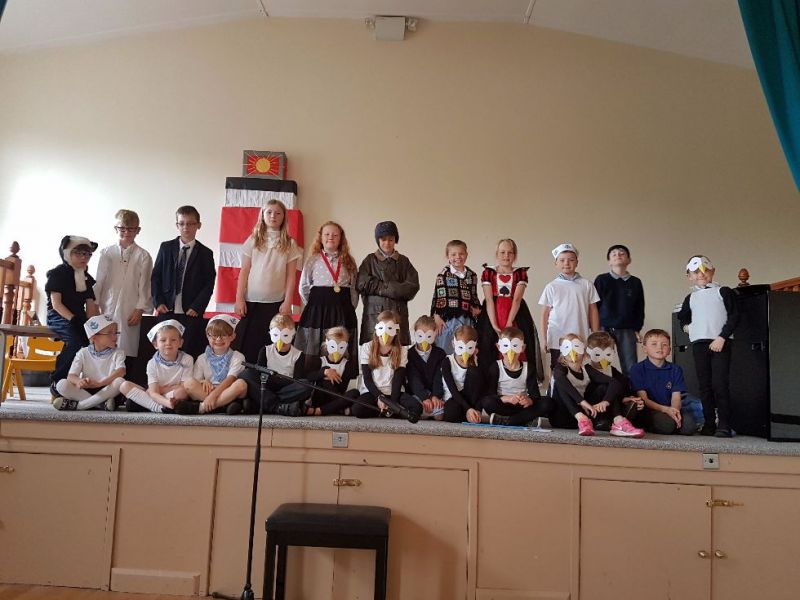 Sports Day - 2/6/2017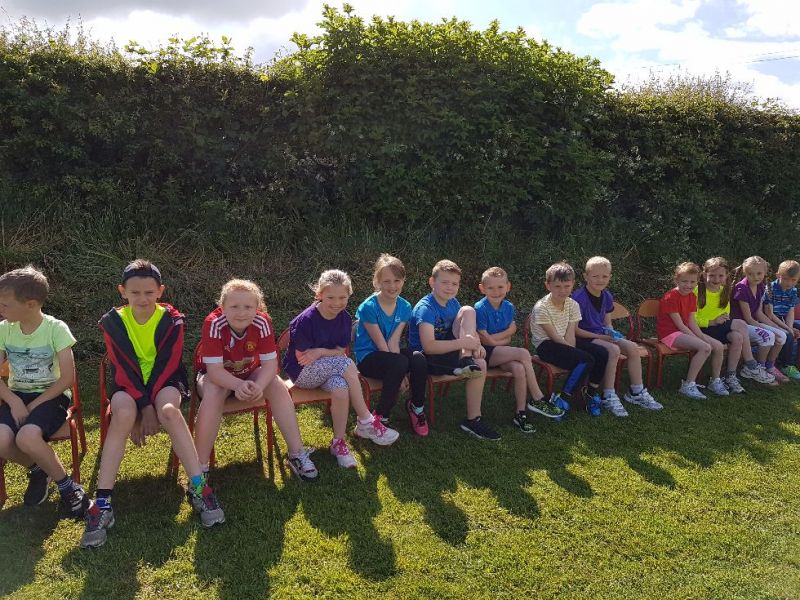 World Book Day 2017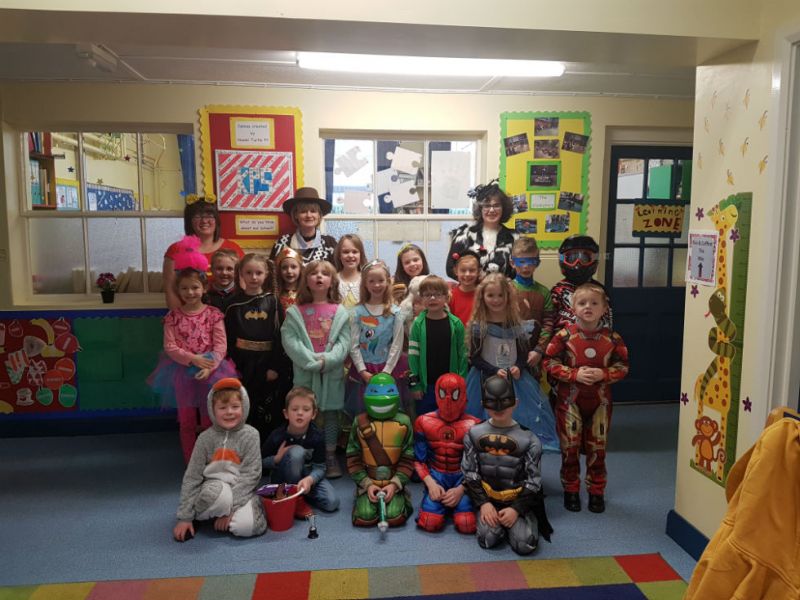 P1-4 with Mrs Crabbe, Mrs Todd and Mrs Wilkinson
Sharing a story outside the office .
Gangsta Granny and Wonderwoman reading together.
Enjoying The Jolly Postman in the igloo.
Using your finger to help guide a younger reader.
Reading a Goosebumps story in the library.
Bling Your Bike Day Wednesday 1st March 2017
The police escort arrives.
All ready for our cycle up the hill to school.
We are off!!!
Up the hill we go!!
Jonny from Sustrans with his fold up bike.
Prize winners P1-4.
Best dressed bikes in P5-7.
Mrs Hanna having a go on an electric scooter.
Prizes awarded for best dressed bikes on World Book Day
Maths Everyday Challenge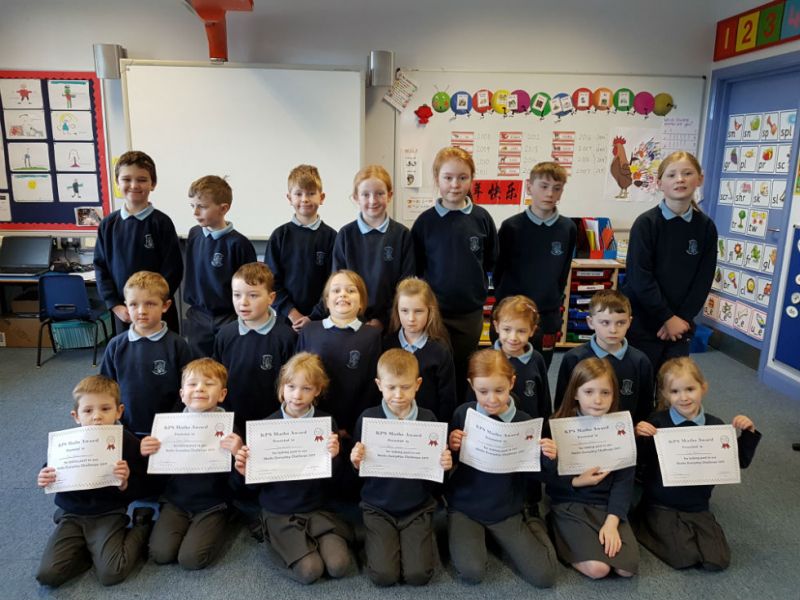 Th.e boys and girls who took part in our Maths Challenge
Prize winners
Ballymena Festival 2017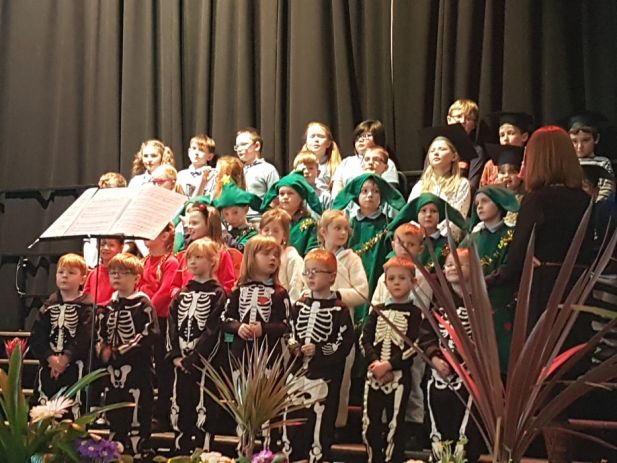 Pipes and Drums Club first public performance 23/2/17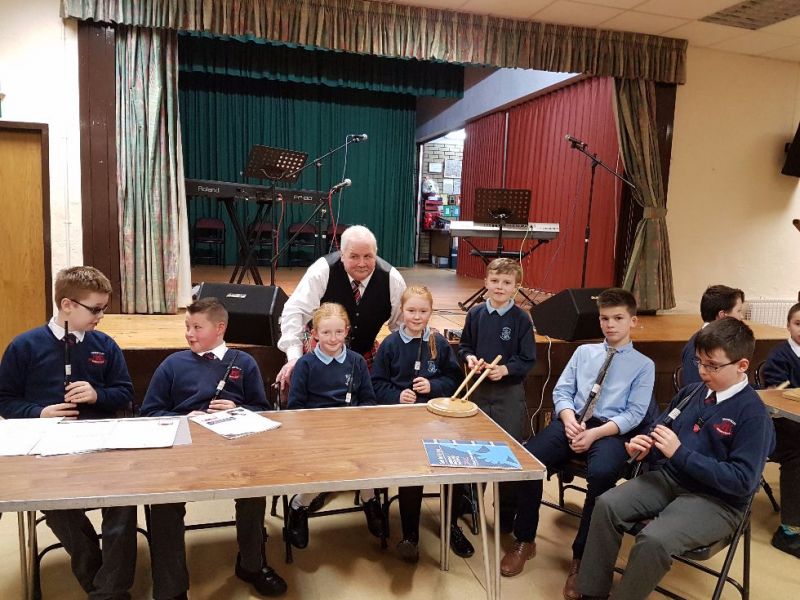 New staff at Tesco!!!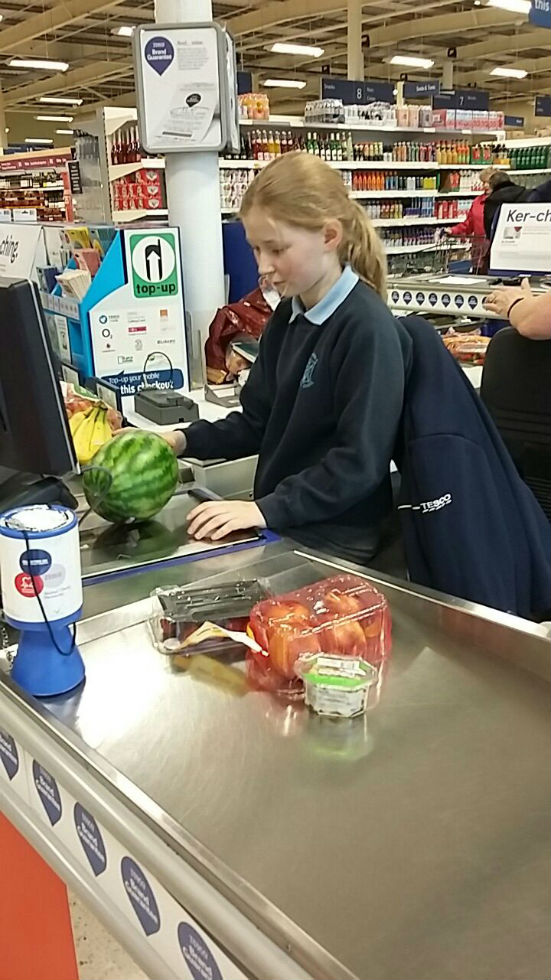 Open Day 2016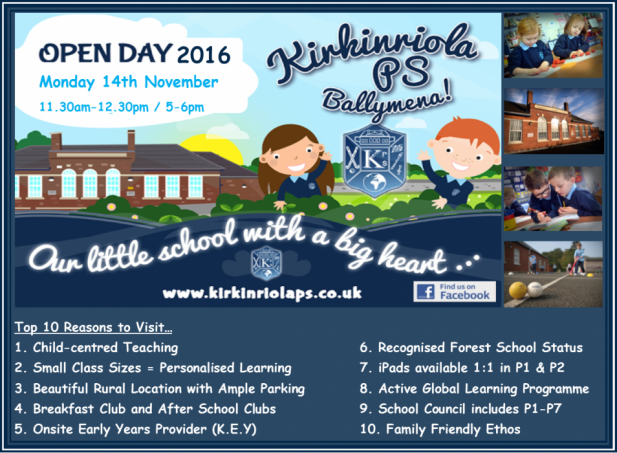 Winnie the Pooh Autumn Trail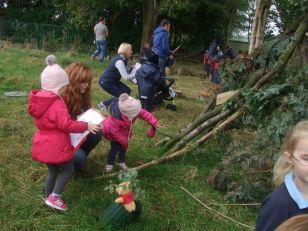 On Friday 21st October we held a Winnie the Pooh Autumn Trail for the pupils in Kirkinriola Early Years(KEY) and our Primary 1 and Primary 2 pupils . The boys and girls and their parents enjoyed wandering around our school grounds and through our Hundred Acre Wood looking for Winnie the Pooh and his friends. New character Penguin was also spotted in the trees near Tigger and Roo. The trail ended with Christopher Robin showing the children into school where the boys and girls were able to enjoy a Winnie the Pooh themed snack and juice while colouring in Winnie the Pooh pictures. Meanwhile the adults enjoyed toasted crumpets , iced fruit loaf, tea and biscuits. Before going home the boys and girls placed a personalised leaf on our "Friendship Tree". Each child got a balloon to remind them of their visit to Hundred Acre Wood.
Stream Vale Farm
Sports Day 2016
In this Olympic year the children at Kirkinriola Primary School set a shining example of how fun, team-spirited and enjoyable sport can be. Sports Day 2016 was full of sunshine, smiles and displays of courage, friendship and determination. Thank you to all who attended and added to family fun atmosphere that is so characteristic of our wee school.
Sports Day 2016
Summer Football Fun
Medieval Banquet 22/03/16
Spring Fayre 2016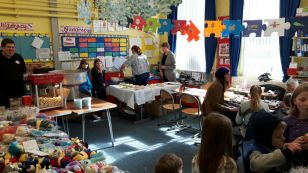 This year's Kirkinriola Primary School and Early Year's Spring Fayre was held on Saturday 5th March. We were blessed by beautiful sunshine and a huge turnout of local community support. Our Kirkinriola family was certainly out in force and we are pleased that their hard work was rewarded with the highest fundraising total to date.
Many thanks to everyone who came along and supported us. Our children will benefit through your kindness and we hope you all had a fantastic day.
Time to Shine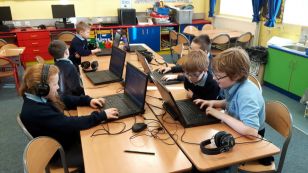 Time to Shine sessions are now into their second term and the children continue to enjoy a variety of activities on Friday afternoons.
A massive thank you to our parents who continue to offer sewing and craft activities.
The smaller group sizes make the experience much more accessible for all the children and as you can see from the pictures they are all completely focused by these fun projects.
We are looking forward to next Friday already.
Afternoon Tea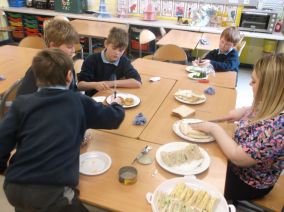 Coin Trail 2015

A big "Thank You" to everyone who sent in small change for our annual Coin Trail. We were able to present a cheque for £300 to Ricky Laird , one of our parents who had participated in a sponsored cycle for Marie Curie.