Rewind & Fast Forward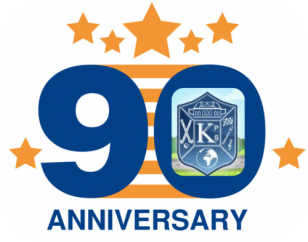 Kirkinriola Primary School is celebrateing it's 90th Annivesary!
Plans are underway to mark this very special occasion and we would love to hear from any past pupils, parents or staff. If you have stories to tell please get in touch by calling the office on 02825 644959.
With this in mind, our whole school topic is taking each class through the past 90 years. Mrs Crabbe's class are looking at the changes in transport; Miss Kernohan's class are focused on technology and Primary 5-7 are looking at fashion through the years. Primary 5-7 are also busy planning and preparing to open our school as a Mueseum for the day. More information on this will follow but we would ask you to save the date, Monday 21st October 2019.
Please continue to watch this space for more information on how you can become involved in our celebrations.
Primary 3 Announcement
Primary 3 pupil timetable is as follows:
Monday & Tuesday 9am – 3pm
Wednesday – Friday 9am – 2pm
*Where learning is an adventure and everyone can shine*
Kirkinriola Primary School, 5 Clougher Road, Ballymena, BT43 6TB | Telephone: 028 25644959 E: info@kirkinriolaps.ballymena.ni.sch.uk

WEBSITE BY: SCHOOLWEBDESIGN.NET | Login