Boden Party
WINNERS
A huge congratulations to LISA TORRIE on winning a £50.00 Boden Voucher and to VALERIE CUBITT on winning a Bespoke Boden Diffuser.
CONGRATULATIONS!!!!!
Kirkinriola PTA
Welcome to our PTA page.
We have an extremely supportive and active PTA here at Kirkinriola Primary School organising and running a variety of events during the school year. If you would be interested in finding out more about how you could help out and become involved please contact the school office for more details.
During 2015/2016 our main office bearers are:
Chairperson: Mrs A Gilliland
Vice Chairperson: Mrs L. Mills
Secretary: Mrs L. Witherspoon
Vice Secretary: Mrs K. Millar
Treasurer: Mrs R. McBurney
Vice Treasurer: Mrs L Campbell
PR: Mrs A McNiece
Fundraising Made Easy!!!
The PTA continue to look for innovative ways to raise money for the benefit of all the children at Kirkinriola . This week we have signed up to the very popular
This online system allows you to shop online and raise money at the same time.
It only takes five minutes to register and you must opt to support Kirkinriola Primary School PTA.
Then each time you go to shop online, login in to the easy fundraising site first and a percentage of your spend will go to aid our PTA.
There are many stores involved in this wonderful scheme, including M&S and Amazon..co.uk to name a few.
Please share this information with as many people as you can.
Thank you in advance for your support.
Scents and Tastes!
Spring Fair 2015
A wonderful day was had by all today at the annual Spring Fair. Many thanks to all who supported us.
There was a wonderful atmosphere with lots of family fun. Our 'Frame it' Photobooth was a great place to make a memory with your friends and the cake stall was (as always) an awesome sight.
Special visits from the Mayor and the Grassmen really made this an event not to be missed. We hope you all had a really great time
Spring Fair Photos
PTA fund a Mini Cooker!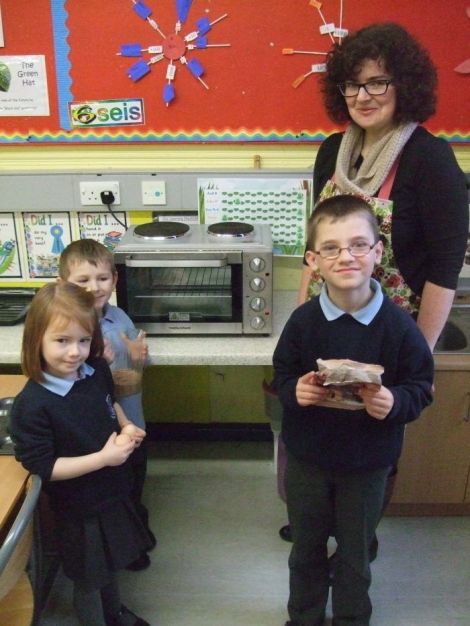 The Great Kirkinriola Bake off can now commence!
Tablet Target!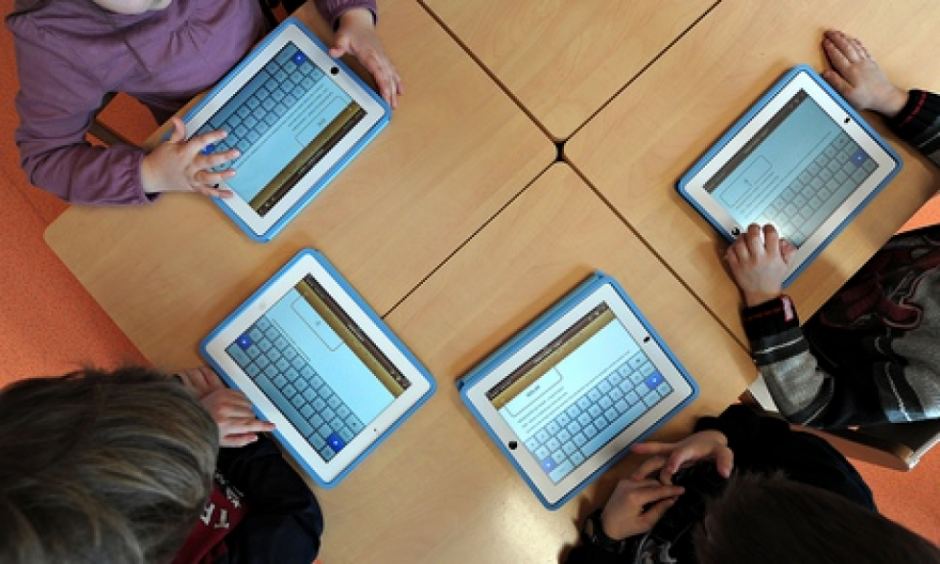 Our PTA are working towards buying a number of 'Handheld Tablets' for the pupils this year.
TESCOS Bag Packing Raises £460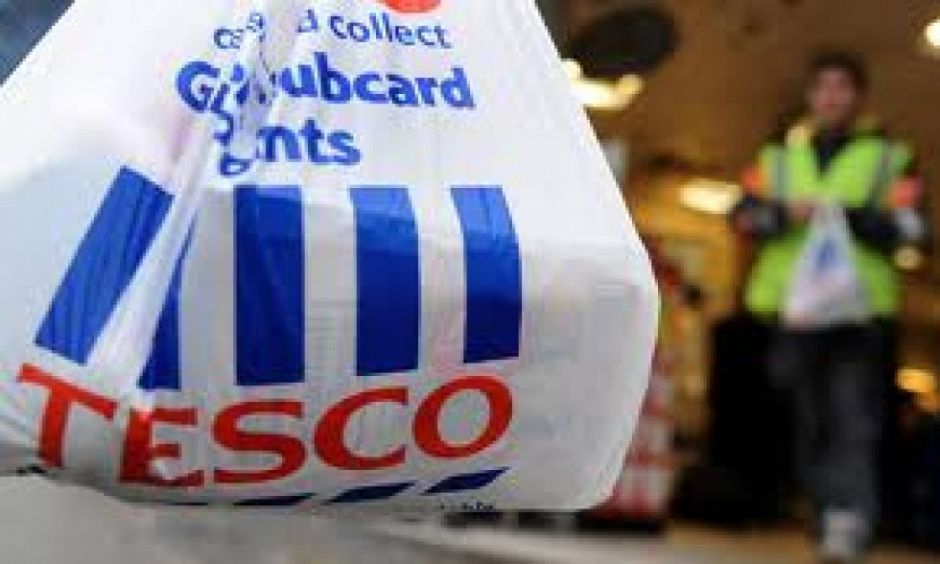 P.T.A Fundraiser Meal.
66 Guests in total enjoyed a delicious meal at the Fairways Restaurant at Ballymena Golf Club on Wednesday 3rd December. Between ticket sales and a Raffle over £500 was raised for school funds. A big thankyou to all PTA members, School Staff, Governors, Parents (past and present) and Special Guests who were able to attend.